Remember Teen People magazine? A subsidiary of People, Teen People featured celebrity interviews, fashion and beauty editorials, and readers' stories from across America and beyond. Published between 1998 and 2006, the magazine printed their teenage contributors' full names, ages, and locations—making many of them easy to find online today.

Presciently, Teen People's publisher, Anne Zehren said, in 2000, "We make celebrities real, and real teens celebrities."

A few years ago, I found a stack of Teen People magazines left over from my teenage subscription. As I flipped through these old copies, I realized that Teen People's "real teens" were now in their 30s and 40s. As a librarian, I knew most of these kids would have a digital footprint, and I wondered how many I could find. Were they buying their first homes, as I was, then? How many were working, or had children? Were they married? Were they happy?

For fans of You're Wrong About and Storytime with Seth Rogen, Teen People reveals a unique portrait of the Millennial and Gen X experience today. Listen through the player below, or on your favourite podcast app!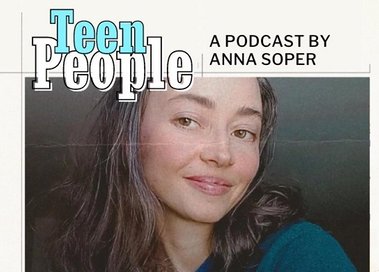 "Serious cultural anthropology" - Preston Drum

"Atmospheric...melancholy" - James Frankie Thomas

"Profound" - Jenny Mushkin Goldman